After the first week of buying my iPhone 4S, I pretty much was bored with it already. The only thing I'd use the phone was to make and receive calls, text messages and check my email. That was it. But whoever pays $200+ for a phone should get the most use out of that phone — if not should have picked a cheaper $20 Android phone that could be use for calls and text only and not pay $200+ for a phone just to use basic features that any $20 phone has like calling and texting.
If you got into the iPhone hype bought one and now regrets paying $200 + two-year contract because you find the phone boring, then there's a big chance that you don't know all fun things you can do with you iPhone. Here are 10 things you can do to make your iPhone less boring…
1. Jailbreak it
Have you ever thought of changing the icons of apps, use Facetime over 3G, or block certain numbers? This can all be done if you jailbreak your iPhone. By jailbreaking your iPhone, you can do many different things like sending files to other Android devices via Bluetooth, forward your calls, SMS, and voicemails to your email address, and many other things through Cydia.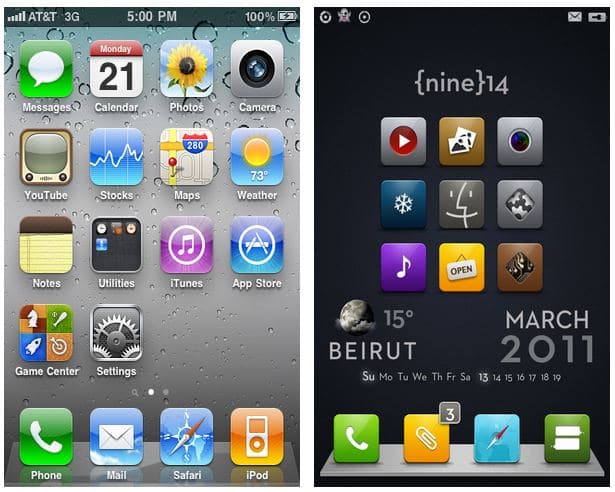 Stock iPhone VS. Jailbroken iPhone
2. Try new apps, not just games
You may know about the App Store. When going to the App Store the first thing you're likely to check is the Top 25 tab, where you will mostly noticed mini games like Angry Birds. Instead of just checking the Top 25 tab, you should also browse applications by going to the Categories tab. By going to Categories tab you will not only notice games, but you will also notice that there are different type of useful applications like music, navigation, social network apps and utilities. Below are some good applications that are very useful and entertain that are not games:
Flashlight – use camera flash on iPhone 4 and 4S as a flashlight
Tune In Radio – listen to all local and international radio stations broadcast
Clear – a very nice and simple to-do list
Tweetbot – better Twitter client
5-0 Radio Police Scanner – listen to police conversation when you bored
3. Mod your iPhone to make it look unique
Any iPhone 4S you see looks the same, right? Just that some are white and other black, like people. If you want to completely different you can do a lot of things with the phone. One of the most different thing you can do is to mod it so that the Apple logo on the back lights up. Or you can even have a beautiful tribute to Steve Jobs with 'iPhone for Steve' rear panel mod. Check a list mods you can do to your iPhone.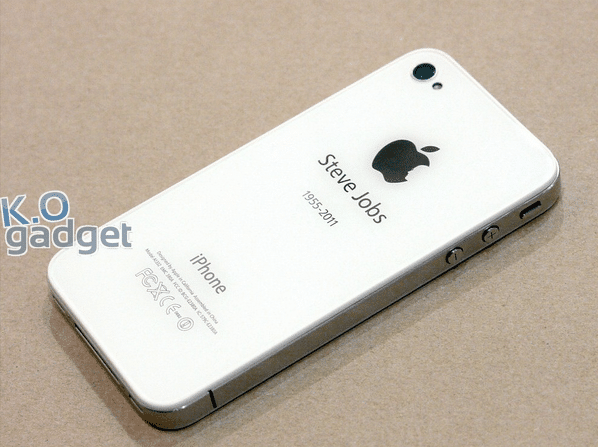 4. Buy an Android phone
Well, the last option you have is to buy an Android device. There are hundreds of Android devices. They come in different size and different shape. One thing you will not be bored is looking for Android devices. If you hate that the iPhone doesn't have a 4-inch screen, you can find an Android with a 4-inch screen. Hate that the iPhone doesn't have LTE? There's an Android for that. Want to move to another carrier but that carrier doesn't have the iPhone? Don't worry they will an Android device.