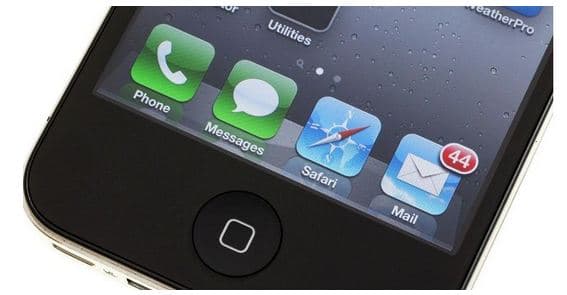 As you spend time using your iPhone, iPad or iPod touch something you would notice is that the device's home button will become less responsive and lag from time to time. This happens for multiple reasons; it can simple be a software issue; or it can be a hardware issue with the home button itself. But if the problem is a software issue, it can be easily fixed using a build-in feature made by Apple. What this feature does is that it forcibly kills all applications, and it makes the home button and the iPhone itself runs faster. To do this trick, simple follow this three steps below:
Open a default iOS app, like Clock, Compass or Calculator.
Press and hold the power button until you see the "Slide to Power Off" screen, release the button.
Lastly, press and hold the home button until the "Slide to Power Off" screen disappears and you're sent back to the home screen.
After you do this, your device should be faster and the home button should respond faster when you click it as well. This trick was discovered by iDownloadBlog, where they report that this recalibrates the home button. There's not an explanation why this trick recalibrates the home button although it's a feature to force quit applications; but I can say it does work after I tired it myself.
If this didn't fix your home button on the device, it's likely a hardware problem and you should take your device for repair.