The image below (top) is allegedly the back of the iPad 3 in comparison with the iPad 1 and 2. The image comes from Chinese site AppleDaily who claims to received the iPad 3 image and information from "special channels."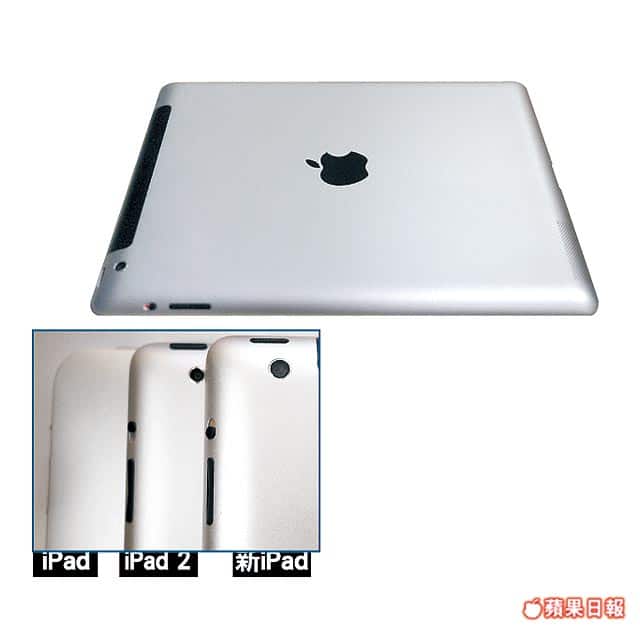 As we can see from the image, the back of the iPad 3 doesn't have any device information like the iPhone, iPad 1 and 2 where it tells the device's storage, the word iPad, assembled in China, and recycling symbols. The back of this allegedly iPad 3 is clean showing a pretty Apple logo only. AppleDaily also said that the size of the screen will remain the same as the iPad 3 at 9.7 inch, but with Retina Display. They also stated that the camera will be upgraded from 1 megapixels to 8 megapixels camera, A6 CPU, and the announcement is planned for March 7th along with iOS 5.1.
The name of the next-gen iPad (3) still remains unknown. It is expected to be called iPad 3 or iPad 2S if it only feature small upgrades from the iPad 2.