As most of us  know, the iPhone 5 rumors have been a hot topic ever since the beginning of this year. A lot of great features have been rumored such as bigger screen and LED notification light. Even though all features are good because is adding something, there have been some dumb features and changes rumored to the iPhone 5 including the same design and that Apple will release a cheaper version of the iPhone 5.
Anyway, if you're interested, here are the top 5 most interesting rumored features that I am looking forward to use in the iPhone 5.
1. Bigger screen
There have been hundreds of rumors that the next iPhone (or iPhone 5) will have a 4-inch screen display. If the iPhone is the only phone that you have ever used, you probably wouldn't care about a bigger screen until you use an Android-based phone with a 4-inc screen like the Motorola Atrix.
(Source: 9to5mac)
2. Dual-Mode CDMA / GSM 'World Phone
Wouldn't it be nice to cancel your AT&T contract, sign another contract with Verizon and keep your AT&T iPhone and use it on your new contract with Verizon? Yup, that's means you will not have to buy another iPhone 5 that will only run on Verizon's network. A couple of week ago it was reported that the iPhone 5 will indeed be dual-mode phone. This would mean a lot for people with an iPhone that travel a lot.
3.  A new redesign
Even though Apple doesn't frequently redesign the iPhone by that much the iPhone 4 being the first major redesign ever since the iPhone was released, the iPhone 5 could have a new design. Don't get me wrong the iPhone 4 is a beautiful piece of art, but the iPhone 5 could be a little different even if is not that much. We see new designs for Android phones every two weeks, why wait two years to make a new design to the iPhone?
(Via 10 Stunning iPhone 5 Concept Designs)
4.  4G LTE 
The best way to use our LIMITED data is by using  fast internet speed, and that's LTE. The iPhone 5 must have LTE 4G  somewhere inside. This is probably the rumor that interest me the most. This rumor is also likely to happen. For instance, last month LTE equipment were found installed in a major Apple Store. Apple was also seeking for a LTE engineer.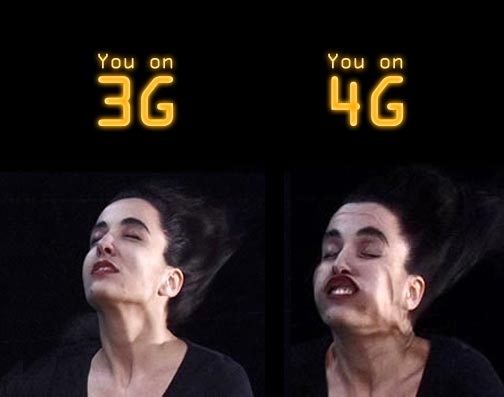 5. LED notification indicator
For people complaining about the notification system in iOS. This would turn the LED light for certain notification like SMS, emails, or missed calls. Similar to CrapBerry phones.
6. Release this year by September or October
I hope Apple release the next iPhone, iPhone 5, iPhone 4S or whatever the fuck they'll called it, but I hope is this year. Not 2012.