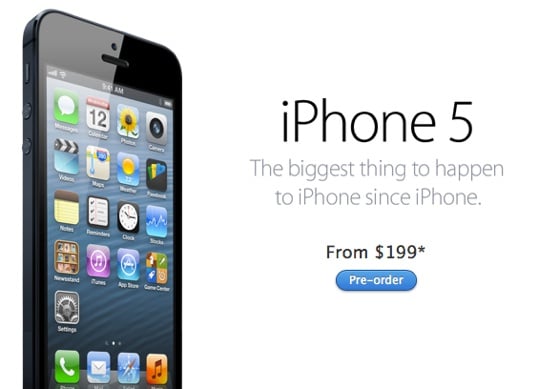 Looks like Apple's selling iPhone 5 like hot cakes, just like its predecessor, the iPhone 4S. Today Apple's spokeswoman Natalie Kerris told AllThingsD  that Apple was 'blown away' by the customer response to the iPhone 5.
"Pre-orders for iPhone 5 have been incredible," said Apple spokeswoman, Natalie Kerris. "We've been completely blown away by the customer response."
Apple has always broken their previous record of pre-orders when a new iPhone is announced. Last year the iPhone 4S received more than one million pre-orders in 24 hours, doubling previous iPhone 4 pre-orders of 600,000 within the first 24 hours.