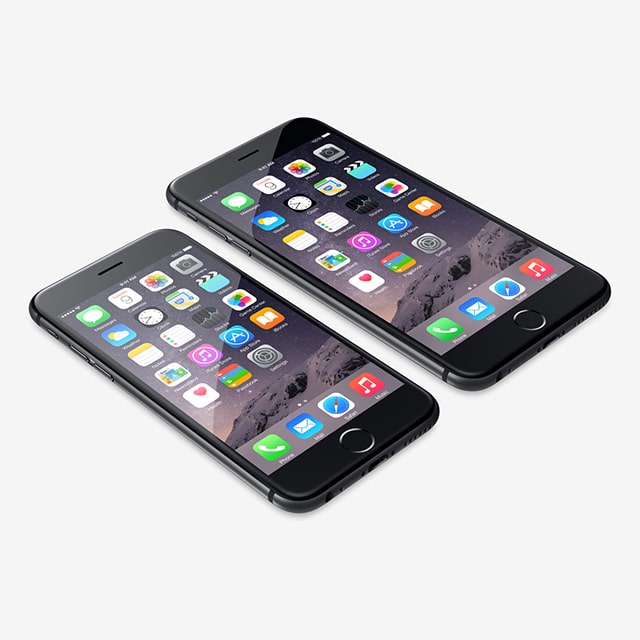 Apple today confirmed on a press release that they have received over four millions pre-orders for their iPhone 6 and iPhone 6 Plus. These preorders were all made within 24 hours and "set a new record for Apple, and we can't wait to get our best iPhones yet into the hands of customers starting this Friday," stated Apple CEO Tim Cook. Since this is a huge record, Apple also announced a problem some preorders will have: they will arrive late. According to Apple, preorders greatly exceeded initial pre-order supply and many users will have to receive their preorder in October.
Demand for the new iPhones exceeds the initial pre-order supply and while a significant amount will be delivered to customers beginning on Friday and throughout September, many iPhone pre-orders are scheduled to be delivered in October.
Apple encourages its customers to arrive early to carrier stores, Apple Stores or to order their device from Apple.com. Both devices will be available in the US, Australia, Canada, France, Germany, Hong Kong, Japan, Puerto Rico, Singapore and the UK beginning this Friday, September 19 and in more than 20 additional countries beginning on Friday, September 26 including Austria, Belgium, Denmark, Finland, Ireland, Isle of Man, Italy, Liechtenstein, Luxembourg, Netherlands, New Zealand, Norway, Portugal, Qatar, Russia, Saudi Arabia, Spain, Sweden, Switzerland, Taiwan, Turkey and United Arab Emirates.
Each years Apple increases the number of preorders during its first 24 hours. When the iPhone 4s was released, the company received more than one million preorders in just 24 hours. The record was later broken with the iPhone 5 which obtained 2 million preorders in its first 24 hours. Since Apple is now selling two devices, we can easily say that the same amount of people that want a 4.7 inch iPhone 6 also want the 5.5 model.