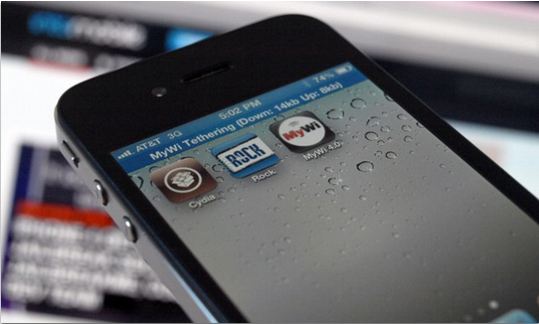 Remember last Friday when the untethered jailbreak for iPhone 4S and iPad 2 was released? You'd think that not many iOS device owners are interested in jailbreaking, but now we can say that's wrong. Jailbreaking iPhone, iPad, or iPod has become very popular. In just three days, since Friday, a total of 953,232 A5 devices were jailbroken, iPhone Dev Team revealed on their blog. The team revealed that 491,325 new iPhone 4S and 308,967 new iPad2 devices were jailbroken. Of the iPad 2 users who previously jailbroke their device on iOS 4.x, 152,940 updated to iOS 5.0.1 and jailbroke their iPad again.
Here's a quick breakdown of how many A5 owners have jailbroken their devices since Friday morning.  The numbers as of Monday afternoon are:

491,325 new iPhone4,1 devices
308,967 new iPad2 devices
152,940 previously jailbroken (at 4.x) iPad2 devices

Total: 953,232 new A5 jailbreaks in a little over 3 days
Don't think those numbers are not very accurate, because they are, as the Dev Team explained:
The reason these numbers can be so precise is that one of the housekeeping activities that happens when you launch Cydia is a query to @saurik's server for the list of available SHSH blobs.  (Even if you have none on file, the query is still made).
So don't be late to the party. If you have an iPhone 4S running iOS 5 or 5.0.1 or iPad 2 on 5.0.1, jailbreak it now using the dev team new tools before it's too late and Apple release a new firmware to close the jailbreak hole.