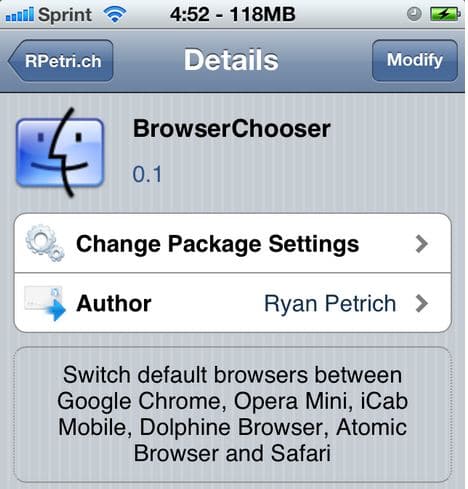 Not so long after Google Chrome made it way to the App Store, hackers of the jailbreak community are making tweak for it and putting it in Cydia. Thanks to iOS hacker Ryan Petrich, we can now set Google Chrome as the default web browser in iOS. Petrich has developed a Cydia tweak called 'BrowserChooser' which allows you to 'switch default web browsers between Chrome, Opera Mini, iCab Mobile, Dolphin Browser, Atomic Browser and Safari.'
The tweak works really well. When using it, it open links from mail, messages, and app in your default browser. It's pretty easy to set your default browser after you download it. All you have to do is navigate to Settings > BrowserChooser and select the default browser your want to use.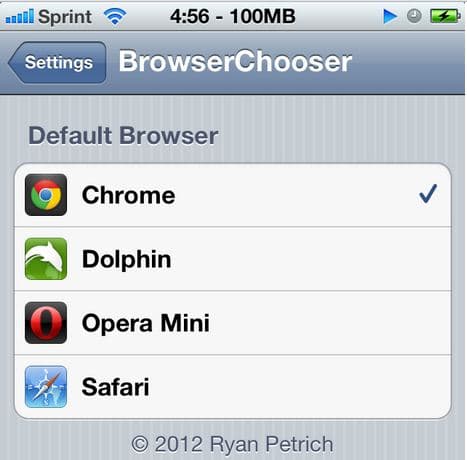 BrowserChooser can be downloaded on jailbroken iPhone, iPad, iPod touch from Cydia. If your device is jailbroken, open up Cydia, click Manage > Sources > Edit > Add and add http://rpetri.ch/repo as your source. Search for BrowserChooser, and install it.