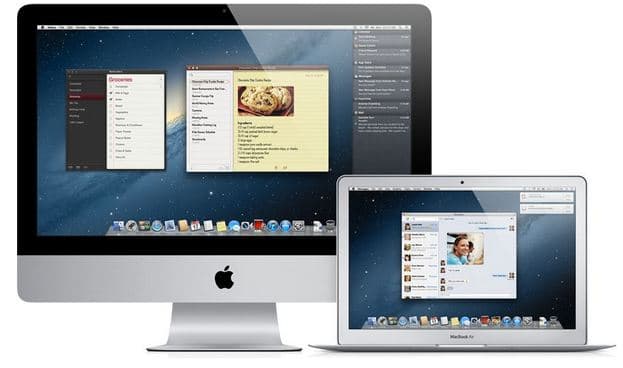 Apple today has a new surprised for Mac users. Today the company announced a new big cat for OS X code-named OS X Mountain Lion 10.8. Apple describes this update as an update Inspired by iPad. Re-imagined Mac. As you may expect from that tagline, the update makes OS X more like using an iPad with new features such as iCloud support, Messages, Reminders, Notes, Notification Center, Twitter, Share Sheets, Game Center, AirPlay Mirroring, and Gatekeeper for security. Most of this features were introduced in iOS 5, as you can see but the update also has new features and changes.
OS X Mountain Lion 10.8 features from iOS 5
iCloud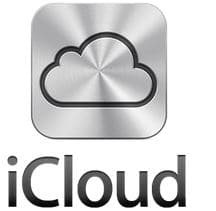 iCloud was introduced in iOS 5 devices for backing it up, and now is part of OS X. With iCloud you will be able to syncing your photos, emails, calendar, contacts and documents when you sign in with your Apple ID and open those files in any other device you used. When you edit a file or edit a document, you will be able to see it and on another device when signing in with your Apple ID.
Messages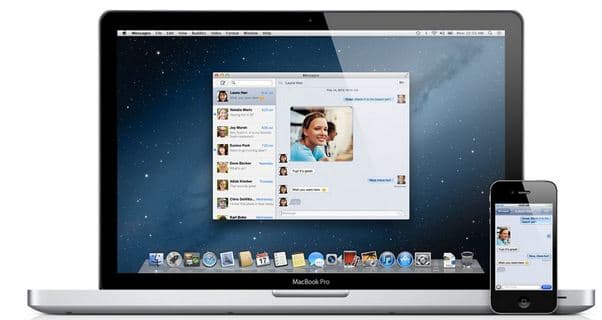 You can goodbye to iChat and start getting use to Messages. In OS X Mountain Apple decided to replaced iChat with Messages. But don't worry. Messages still has all features that iChat has and got better because it's integrated with iMessage for iOS 5 devices. With Messages you will now be able to send unlimited text unlimited messages to anyone who has a Mac or an iPhone, iPad or iPod touch running iOS 5 or newer. Messages will let you send photos, videos, documents, and contacts. You can see and keep sending messages in any Mac or iOS 5 device, so if you start a conversation on your Mac and go to the bathroom to take a sht, then you can continue the conversation on your iPhone while sitting in the toilet.
Reminders and Notes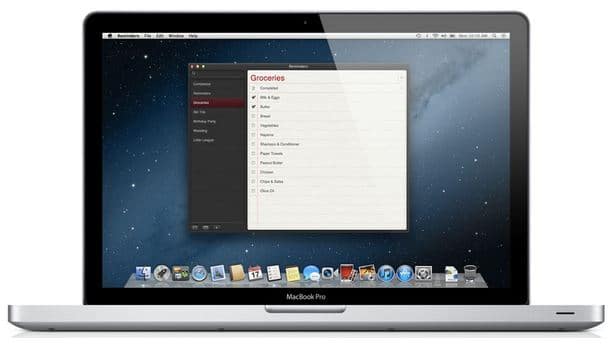 Two other features Apple brought from iOS to OS X are Reminders and Notes. Like in iOS, with Reminders you can make all things you need to do, put due dates, and it will reminder alert you when the date you out is approaching, the name explains all.
Notes, you know what it is. You write notes of what's in your mind or you can use it as a reminder — but without remind alert.
Notification Center
After all the complaint of the shitty notification system iOS had, Apple came up with a Android's notification rip-off notification system on iOS 5. The same notification system is available in OS X Mountain Lion but it doesn't open by swiping down from top, but with a swipe to the left will open. When notification is opened, you can see email, instant message, friend request, calendar alerts , reminders and all notification the computer has. You can set up notifications for notifications you want to show up in Notification Center, so spam shitty won't be bothering you.
Share Sheets and Twitter integration
Apple made sharing on Twitter very simple by integrating Twitter into iOS 5 and they are making the same thing in OS X. Apple integrated Twitter in Mountain Lion so you can tweet directly from any app.
In the update, Apple decided to show more love for Twitter by making it a separate feature to share things on Twitter, but they didn't forget other social networks such as Facebook. OS X Mountain Lion lets you share anything with its build-in Share Sheets feature. With Share Sheets, you will be able to share contents directly from OS X apps to not just Twitter, but many other social services like Facebook, email, and Hi5 of Flickr.
Game Center
Just like Game Center in iOS 5, Apple will add Game Center to Mountain Lion later on so you can play against friends and others around the world from your Mac or iOS device. Mac players will even be able to play against iPad players. You will also be able to track and keep record of you or your friends records in games.
AirPlay Mirroring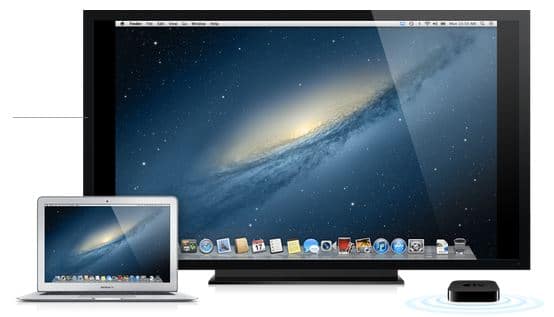 Like the iPad, with Air Play Mirroring you will be able to stream whats your Mac is displaying and display it on your HDTV with the use of an Apple TV.
Gatekeeper
And finally, the new feature that Apple didn't take from iOS and put it in Mountain Lion: Gatekeeper. This new software will be like the anti-virus of OS X. Gatekeeper brings security options to OS X  to prevent malicious and unknown software to be installed without your concern.
OS X Mountain Lion will be released this summer for $29.99 at the Apple Store. If you're a member of the Apple developer program, you can download the beta right now.