For many iPhone owners, specially Sprint iPhone owners, the lack of a speedy cellular data from their carrier is an annoying issue. These carriers often promote certain speeds and end up under-delivering the promised speeds. But thanks to iPhone hacker Joe (@joe012594), we can gain back some speeds from our carriers. The hacker developed a new carrier update which tremendously increases the download/upload speeds of your iPhone.
Note: the hack appears to be a hit or miss as reported on Reddit by many users who have tried it. It works for some people but it doesn't work for many others. Fortunately, if it doesn't work for you, you can revert back to your original carrier settings very easily. If you would like to proceed at your own risk, follow the guide below.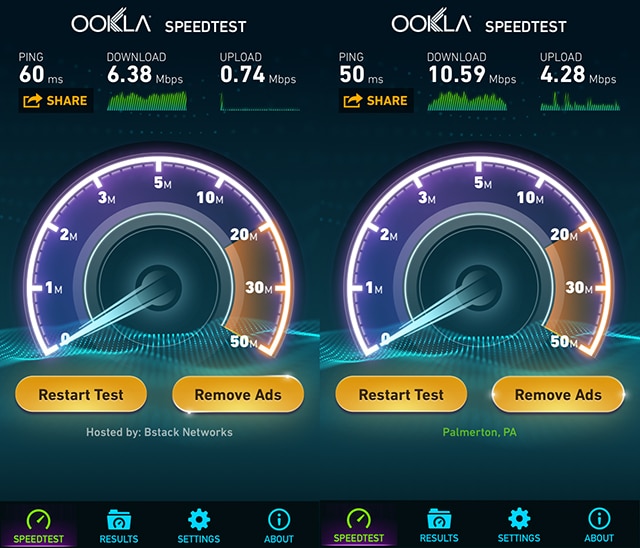 Now if you would like to install the hack to your iPhone, here what you'll need to do: a jailbroken iPhone; iTunes installed on your computer, the specific carrier hack for you current provider.
1. Download and install CommCenter Patch from Cydia. You can download this tweak by adding http://apt.chinasnow.net to your Cydia sources list.
2. Download the hack made specifically for your carrier, make sure you download the right one. You can download it from sites.google.com.
3. Windows users: open the Command Prompt by typing CMD on your Start button search functionality and type the following in the command prompt:
64 bit users: cd C:/Program Files (x86)/iTunes hit enter and type or paste iTunes.exe/setPrefInt carrier-testing 1

32 bit users: cd C:/Program Files/iTunes hit enter and type or paste  iTunes.exe/setPrefInt carrier-testing 1

Mac users: Open terminal and enter defaults write com.apple.iTunes carrier-testing -bool TRUE
4. Open up iTunes, navigate to you iPhone page. From there, while holding down the Shift button on your keyboard, select Check for Update. Look up for the carrier update hack your downloaded in step 2, select it and click open.
5. Up to now, the new hacked carrier should be successfully installed on your device. To confirm this go to Settings> General> About and make sure that the carrier version starts with 20.x.x. Now Reboot your device and perform a few speed tests to see if your speeds have increased, stayed the same or decreased.
Uninstalling the carrier update hack
If the Carrier Update Hack did nothing for your or impacted your device in a negative way, you can revert back to your old original settings. To do this you will need access to your device file system either directly from the device or a computer.
1. Navigate to var/mobile/Library/Carrier Bundles using a file browser system like iFile or iFunBox. Delete the iPhone folder.
2. Go inside the Overlay folder and delete every file in there. Exit the file browser.
3. Reboot your device and wait for it to obtain signal. After it obtain signal, reboot the device again.
4. Your device should now have its original carrier settings.