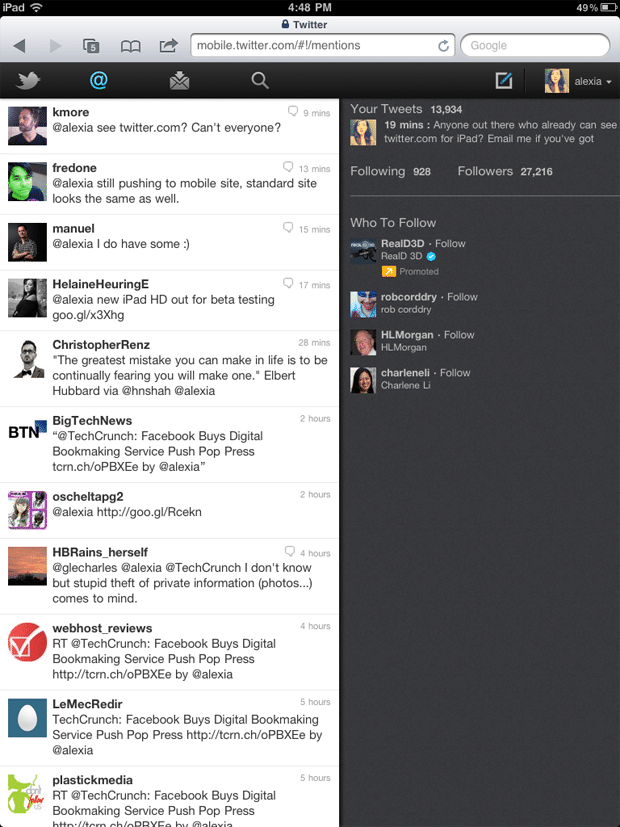 As noted by TechCrunch, Twitter Inc started to roll out an HTML5 version of Twitter.com redesign for the iPad, and it should be accessible to all users within a week or so. This new version will also make use of the iPad features such as touch gestures and other capabilities, as explained  by Twitter representative Carolyn Penner.
Says Twitter representative Carolyn Penner, "The HTML5 app provides a great option for people who prefer to use the browser over native apps. Its two-column view is consistent with the Twitter experience you're used to (on Twitter.com), and it takes advantage of touch gestures and other device capabilities."
The iPad browser currently uses the normal version of Twitter.com as you would see when you visit Twitter.com on a full browser either on Windows or Mac. This update basically creates a web mobile version of Twitter.com for the iPad.
[via 9to5mac] (source: twitter mobile)