Starting next week, if you're an underage teenager, Tinder will delete your account, as confirmed by Tinder VP of Communications Rosette Pambakian. Like other social apps such as Facebook and Instagram,...
A few years ago if you did not own a $400+ smartphone, you were likely to own a cheaply-made Chinese Android smartphone with high probability of breaking or freezing at any given time....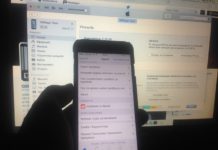 A group of hackers on Saturday demonstrated via a YouTube video that they have successfully jailbroken iOS 9.3.3 on an iPhone 6s. The group, which go by the name of GSMagic Team, are...
Although Microsoft has been very generous by giving Windows 10 for free to Windows 7 and Windows 8 users, the company has done it in a very intrusive way -- severely...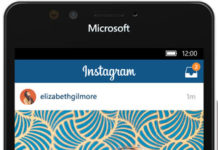 Facebook on Thursday announced that the company will be releasing three new and updated apps into the Windows' ecosystem. These apps include official fully developed Instagram app for Windows Mobile 10...
After the rumors of Apple releasing a watch came to be true, the company is now followed with another out-of-line rumor: the development of a car. This rumor seems to be...
T-Mobile, the Un-Carrier, today announced a new plan for those who want a more economical deal. The plan is aimed at customers who only need two lines. The limited-time plan, named T-Mobile's...
In order to combat with the hundreds of unofficial Reddit clients found in Google Play and the in the App Store, Reddit today released an official app for iPhone and Android...
A couple of years ago, when the iPhone was the king of smartphone, it wasn't so easy to unlock a smartphone; whether it was an iPhone or an Android device. At...
Unless you're really going to update your iPhone, there's no reason why you should have the latest update file wasting precious storage on your iPhone or iPad. Apple tries to get as many iOS...
Want to know what happen when you ask uninformed people to compare two devices they know nothing about it? They say funny stuff. Since the iPhone SE is basically an iPhone...
When you're in the middle of a flight, the last thing you want to see is any type of fire. Unfortunately, that happened to a teenage girl from Seattle in midair...
Visually, if you just judge the iPhone SE by how it looks outside, then the first thing that will come to you mind is that the iPhone SE is just an...
On Monday, March 21st, Apple announced its long-rumored smaller iPhone, the iPhone SE, during a special event held in Cupertino, California. Although the iPhone SE is smaller than the iPhone 6s, and...
In coming months, Instagram will start reorganizing the order on which you'll see your friends' posts. In an announcement made on their blog, Instagram states "that people miss on average 70 percent of...