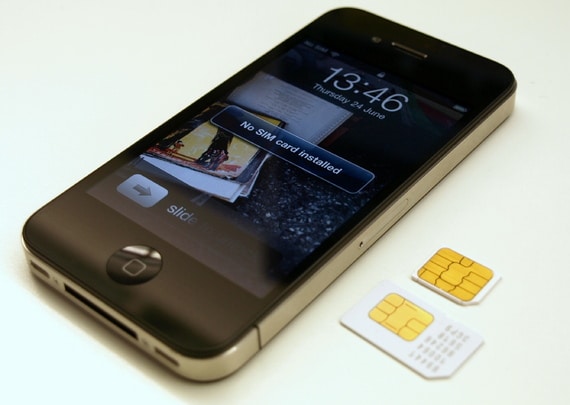 There's finally a big hope for iPhone 4 users stucked on iOS 5, 5.01 with baseband 4.11.08. After begging to iPhone hackers like Sherif Hashim and the creators of Gevey SIM and getting no positive replies, the team behind R-SIM decided to announced their unlock SIM interposer for iPhone 4 on baseband 4.11.08. It is not confirmed yet whether this work or not because the interposer is not out yet. According to a pre-sell page from supplier, R-SIM IV will be available for sell within 10 days — which would on April 6.
Good News for every people who is stucked at 4.11.08 IOS 5,

The long time waiting is over.

Our R-SIM IV is designed for unlocking it, and R-SIM IV will be available in 10 days.

Now we accept review request from famous site.

Email to sales@eachsupplier.com with the email belongs to your site like XXX@yoursite.com, normal email will be ignored.
R-SIM IV supplier, EachSupplier.com, has posted sell page for R-SIM, only displaying the price with the information above in quote. Although the page displays R-SIM out of stuck, it says that it will cost $59. Here's R-SIM previus unlock for the iPhone 4S which tells that R-SIM can be trusted.
If you're on iOS 5, or iOS 5.0.1 and waiting for an unlock, it is recommended to not update your phone to Apple's new iOS 5.1. By updating your iPhone to that version, you will have to wait much much longer for another iPhone unlock solution — just like you're doing right now.